AMAZING SKI CHALETSBansko
WEsay A traditional Bulgarian town and a superb ski resort all in one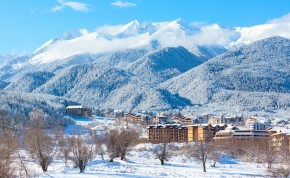 Shutterstock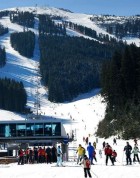 Bansko is not only a ski resort but a thriving town too. There are plenty of shops to explore as well as historic sights and monuments such as the famous local church of St. Trinity.
A traditional Bulgarian town Bansko has been developed into a superb ski area, particularly well-suited to beginnners and intermediates, there are 65kms of ski runs and an excellent ski school.
The hotels in resort have all been recently built and offer high quality accommodation, many with swimming pools and spas for relaxing off the slopes.
In the evenings, if you don't fancy the night-skiing, why not take a stroll in the old town and visit some traditional shops and restaurants serving local specialities.
best FOR
Plenty of quick lifts on the mountain
Picturesque village at the base of the mountain
Friendly village, with very helpful locals