AMAZING SKI CHALETSMayrhofen
WEsay Large intermediate ski area and a quaint village. A great place to teach the kids to ski.There is also a great nightlife to be enjoyed.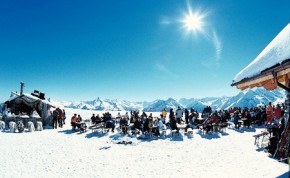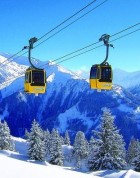 Set in the beautiful Ziller Valley this resort has set new standards in the areas of quality, choice and winter fun. Every year improvements are made to the pistes and lift systems, thus upholding the reputation as being one of the best skiing regions in the Alps. Mayrhofen in winter, an idyllic place with a population of 3,600, nestling in a valley, before the unique and fascinating backdrop of the mining world of the Zillertal's main peak. Numerous mountains with large ski areas and white shimmering mountaintops characterise this pristine and beautiful winter landscape.
The ski region is extended from Mayrhofen by the Penkenbahn and from Schwendau by the Horbergbahn. The new ski-run called "Harakiri" is the steepest, groomed run in Austria and is only recommend for excellent skiers. Many pistes are suitable for cruising, carving and relaxing skiing. Mayrhofen's other skiing area, the Ahorn, is well suited for families. It also offers ideal practice slopes for beginners and children. The 5.5 km long valley descent (with snow machines) will appeal to very good skiers. A special feature is the Ahorn "Kinderland", a large children's playground at an altitude of 2000 metres - somewhere for children to really let off steam in the snow.
The Erlebnisbad water park is Mayrhofen's main off-slope feature, with a central pool, flumes and a jacuzzi. Ation Club Zillertal offers backcountry skidoo rides and snowshoe tours. Alternatively, there's a large outdoor skating rink, squash and tennis courts, and nine pin bowling. The choice of après ski activities does not allow for boredom or bad moods, and are regarded as being one of the most lively and largest in the Alps, with countless huts and bars on the mountain and in the valley.
RESORT highlights
New for 2017/18
The 4-seater gondola from Finkenberg to mid-mountain on Penken is being dismantled and replaced by a new 10-seater with the capability of carrying a larger capacity of skiers.
New for 2016/17
The 11th Altitude comedy festival will move from its traditional spring-season slot to 11-17 December 2016, ensuring a hilarious beginning to the winter in Mayrhofen. Mayrhofen will also be laying on an Austrian Christmas Market.
best FOR
Brilliant for confident intermediates
High, snow-sure slopes by local standards
Glacier nearby
Multiple worthwhile nearby resorts on the same lift pass
Attractive, traditional village with vibrant apres-ski scene
Excellent children's amenities