AMAZING CATERED SKI CHALETSAvoriaz
WEsay A dramatic cliff top location with a traffic free centre. Avoriaz is perfect for ski convenience and real fun for those with a little experience.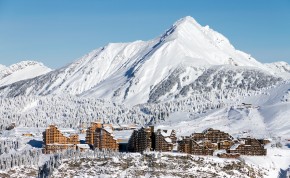 Shutterstock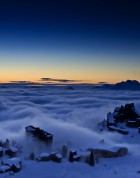 Shutterstock
Our collection of Avoriaz ski chalets and hotels provide the perfect base for ski holidays in Avoriaz. We have hotels and catered ski chalets in Avoriaz great for a family break, larger properties for group holidays and accommodation for couples ski holidays.
Of the 14 resorts of the Portes du Soleil area, Avoriaz has the best access. Sitting at an altitude of 1,800m the resort is the ideal gateway to the world's biggest international ski area. There is a massive choice of piste – from picturesque tree-lined slopes to enormous, open, high altitude snow bowls. A single pass can cover this whole area, incorporating 14 resorts, including Les Gets, Morzine and Chatel, giving you access to seemingly limitless skiing.
Avoriaz has a lot to offer in its own right for all levels of skiers. The adjoining valleys offer plenty of skiing for more advanced skiers who should also head up to the challenging Combe du Machon mogul field in the Hautes Forts sector for some incredible views of the resort. The neighbouring Arare face is perfect for beginners with a large number of interconnecting runs whilst intermediates are probably best off taking the Express du Tour to Les Lindarets. Snowboarding is big in Avoriaz and there are now three parks to choose from. The Arare is 120m long and 4.5m high and plays host to a number of international competitions. La Chapelle is designed especially for beginners and the third, which was added in 2006, is a children's park.
Off piste there are loads of activities: dog sledding, trampolining, mountain biking. For the more daring there is tandem parapenting, helicopter flights and balloon rides. Or on the tamer side of life: bowling until 3am, ice skating or the cinema. After all that you'll need a drink and a sit down, fortunately, Avoriaz has a wide range of bars from the stylish to the highly Anglicised.
Winter Holidays in Avoriaz

With three snowboarding parks close to the resort and over 650 kilometres of graded pistes in Les Portes du Soleil, the area in which this purpose-built winter sports destination is located, it is a fantastic place for a holiday that has something to offer everybody. In addition to the huge range of options available for both skiers and snowboarders, there are many other activities that can be enjoyed during your stay, including mountain biking, balloon rides, dog sledding and trampolining. Beginners will find many excellent nursery slopes whilst advanced skiers will find much to please them in the adjoining valleys.
Great Value Avoriaz Ski Holidays

Whilst a winter holiday is undoubtedly an appealing prospect for many, it can be a little hard on the wallet if you are planning to go away in the summer as well. However, we have some fantastic deals on hotels and catered ski chalets in Avoriaz on offer at the moment, including many all inclusive bargain ski breaks at very competitive prices, so you should be able to enjoy a week or two on the slopes without feeling guilty about how much it is costing. Whether you prefer to stay in a hotel or catered chalet, we can help you to find the perfect accommodation for your vacation.
Letting your hair down
Winter holiday destinations are not all about honing one's skills on the slopes and this resort is no exception. For those in search of a party, the many bars and clubs in the area should provide ample entertainment throughout the night. If you do not fancy a drink, a visit to the cinema or bowling alley are among the alternatives that can be explored, the latter being open until 3 in the morning. Whatever your reasons for travelling to this resort, we can help you to book a very comfortable chalet from which you can discover Avoriaz.
best FOR
Great position on the Portes du Soleil circuit, and lovely local slopes
Tremendously successful design car-free, with doorstep ski lodgings
Excellent children's facilities
Snow generally good and sometimes superb.