FAMILY FAVOURITE: LA ROSIERE CATERED CHALETSLa Rosiere
WEsay We think catered ski holidays in La Rosiere are best suited to families and intermediate skiers. A quiet, picturesque village with a relaxed atmosphere is ideal for youngsters, but there are also some fantastic bars hidden around the village if you know where to look!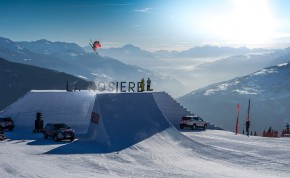 Photo courtesy of La Rosiere Tourist board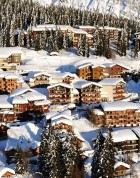 Photo courtesy of La Rosiere Tourist board
Situated in the L'Espace San Bernardo area on the French-Italian border, La Rosiere boasts a variety of slopes catering to both beginner and intermediate skiers. Children can be introduced to winter sports on the smaller slopes whilst experienced adults can enjoy the more challenging pistes located over the border in Italy. La Rosiere offers inexpensive equipment rental and lift passes allowing guests to truly make the most of their time at the resort.
We have a brilliant selection of catered ski chalets in La Rosiere – there are 31 gorgeous properties for you to browse before you decide on a favourite (one can even sleep up to 30 guests!). Each chalet is stylishly decorated and many have excellent facilities for children. It's not hard to fall in love with any La Rosiere catered chalets. If you are looking for a last minute break or a catered ski holiday in La Rosiere for the 2019/2020 season we have you covered. Get in touch to find your perfect ski hotel or chalet in La Rosiere.
If you're a nature lover or keen photographer, you are sure to hugely appreciate the stunning views from the heights of this resort. Admire the striking Mont Blanc and the fabulous Matterhorn as you glide down the wide runs or off-piste runs available to you at La Rosiere. Whether you're looking to challenge yourself at high-altitude, start from scratch on the smaller slopes or simply enjoy the alpine experience in a luxury catered chalet, La Rosiere is the perfect destination.
The brilliant location of this resort ensures that the snowfall is among the highest in the region. Even towards the end of April, the snow is still ideal for winter sports, meaning a late-winter holiday is perfectly doable. Choose to stay in a La Rosiere catered chalet or a La Thuile chalet and the whole family is sure to have a fantastic holiday – the French have dubbed this resort 'Famille Plus Montagne' due to its numerous facilities for children. One of the many attractions is a sports centre complete with an ice-skating rink and bowling alley.
La Rosiere is south-facing, so tends to catch a lot more sunshine than other winter-sports destinations. We think this makes it the perfect place to enjoy some other relaxing activities as well as fun on the slopes. Since the cost of equipment hire and lift passes is significantly cheaper than most resorts, your money can go a little further. Enjoy everything this destination has to offer without spending an absolute fortune. Stay in a La Rosiere catered chalet and we're sure that you'll have the holiday of a lifetime in this skiing paradise.
RESORT highlights
New for 2016/17
Stay in a La Rosiere catered chalet and enjoy the new dog-sledding route starting in Les Eucherts that is due to open.
best FOR
Reasonably sized area of slopes if you include linked La Thuile in Italy
Beautiful panoramic views
large deposits of snow when storms sock in from the west