Catering

A catered chalet holiday includes so much more than you might expect…
Start your day with a filling breakfast and return from the slopes to a home baked afternoon tea of cakes and bread.
Evening mealtimes are the focus of a great chalet holiday. Six days a week (five for some chalets) your dedicated chalet host will create a delicious three or four course meal. Throughout your meal complimentary wine will be served. On the chalet staff day off, you have the chance to sample any one of the local restaurants.
But it's not just about the food! You will have a dedicated host, who will not only be your chef, they are also your cleaner, your chambermaid and your personal tourist information officer. You won't need to lift a finger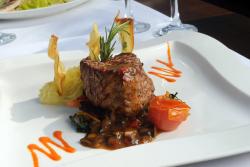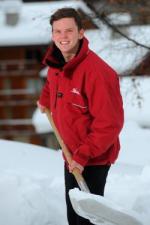 Quick Catering Info
Look out for the 'What's on the Menu' button on every chalet page; each menu plan can differ and it's worth checking what's actually included in your chosen chalet.
Want to know more? Give us a call or send us an enquiry.