Ski Chalets for Groups
We are specialists in catered ski chalets for groups and offer a range of over 1000 chalets, as well as expert knowledge from our team.
Ski chalets make for a great group holiday. You can take a chalet exclusively for your group, or go for a large chalet where you share with others. See below for links to chalets of different sizes.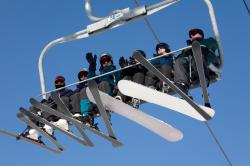 Making Your Life Easy
If you are the group organiser, we will guide you through the whole process from booking to arrival in resort, making what can be a complicated task as simple as possible for you.
We can often offer an extension on the normal time allowed for a provisional booking, to allow you get all the responses you need. We can also liaise with you to help put together rooming lists and ski school info.

Ski Chalets For All Group Sizes
Ski chalets for 7 people - ski chalets for 8 people - ski chalets for 9 people - ski chalets for 10 people - ski chalets for 11 people- ski chalets for 12 people - ski chalets for 13 people - ski chalets for 14 people - ski chalets for 15 people - ski chalets for 16 people - ski chalets for 17 people - ski chalets for 18 people - ski chalets for 19 people - ski chalets for 20 people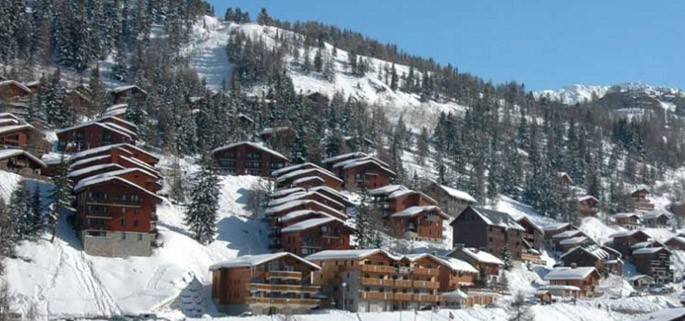 Free Places
Groups of as few as six can be eligible for a group discount. Depending on the time of year and the time you are travelling, up to 1 in 5 can travel free. The general principle is the more people in your group, the more you save!
Our team are up to date with all the latest special offers and will be able to direct you to the best deals for you.
Group discounts are also detailed at the bottom of each chalet page.

Large Groups
We have arranged ski holidays for groups of up to 100 – if this is you, then contact us directly and we can arrange even better discounts for you, as well a special inspection visit in certain circumstances.

Top Tip: Book Early
The best group ski chalet deals are available early on and, if you are looking for peak dates we recommend that you book as early as possible. Ski chalets for larger groups at half term tend to fill even before the previous ski season has even finished.

Contact Us
For more information please call us on 01822 617761 or contact us via our website.