Frequently asked questions
LIFT PASSES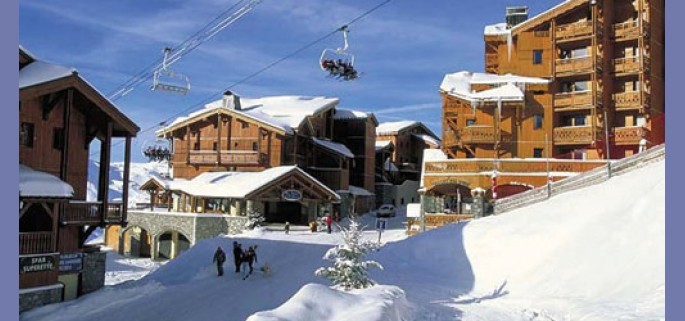 Can I book lift passes, ski lessons, and Ski Equipment in advance?
In most cases yes. As a travel agent we can arrange "Ski Packs" through your holiday operator, though not all offer a pre-booking service. However, your resort representative will offer you the oportunity to book these on your transfer to resort, or on the day of arrival if you are not taking package flights. Alternatively, we can help you book independently with specialist companies, shops, ski schools or the local tourist office.
Do I need a photograph for my lift pass?
Most resorts do not require a photograph any more, with electronic passes favoured in most resorts. To check the requirements for a particular resort please see the resort pages or contact our team.
TRAVEL INFORMATION - FLIGHTS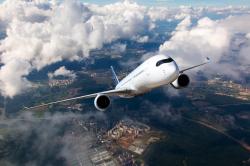 What is my luggage allowance?
Luggage allowance is usually 20kg and 5kg hand luggage, but please check the terms and conditions of your operator sent with your initial booking information and for final confirmation see the details on your flight ticket and itinerary.
Will I be charged for my skis/snowboard on the aircraft?
Yes unfortunately all airlines and operators we deal wih make a "Ski Carriage" charge. The average charge is £35 (return per set of skis/board) but please check the booking details for your chalet or ask one of our team for a confirmed cost. Note that early booking of ski carriage is recommended as space is often restricted especially on regional ski flights that often use smaller aircraft. Booking ski carriage on the day of your flight at the check-in desk is sometimes possible but cannot be guaranteed and will always be at a higher charge to the pre-booked rate .
When should I check in for my flight?
You must check in a minimum of 2 hours before your flight is due to depart. For flights departing from Gatwick we recommend that you check in a minimum of 3 hours before to allow for increased security measures now in place. Check-in times will be confirmed with your final documentation and tickets.
Can I check-in online?
In most cases unfortunately not. Online check-in is seldom available for charter flights, but if you are travelling to the USA or Canada then you may be on scheduled flight in which case you probably can. Please check the website of your departure airport.
TRAVEL INFORMATION - TRANSFERS
Are transfers included in my holiday?
If you have booked a chalet package including flights then transfers are normally included. Sometimes private transfers can be arranged at a supplement if that is your preference. Please check with your Chaletline booking advisor who will be happy to look into the possibility and additional cost.
Note : If you have booked a chalet from an operator that offers full travel packages but have chosen to make your own flight arrangements then the chalet operator will not in that instance include a transfer.
Some of the chalets we feature do not offer a flight option although transfers can sometimes be booked with the operator at a supplement.
If you are travelling with very young children please note that as per air travel no coach seat is reserved for infants under 2 and they are normally required so sit on an adult's lap. Coach companies are unable to provide child seats or booster seats for children, and although you may bring your own there is no guarantee they will be a suitable fit.
Our sales team will be happy to clarify the transfer information for any of the chalets we feature and provide you with suggested transfer companies should your transfer not be included in the holiday we have booked for you.
How long will my transfer be?
For transfer times please see the relevant resort page or simply ask one of the Chaletline team and we'll be happy to confirm the estimated journey time to your ski accommodation.
RESORT TAXES
When do I need to pay resort taxes?
Resort tax (local holiday/tourist tax) is not normally included in the price of your holiday. In most cases you will need to pay it on the transfer bus or at your chalet. It is advisable to take some cash with you in this situation. The tax varies depending on the resort but generally ranges from €10 - €15. In some resorts children do not need to pay it. We will be happy to provide you with a confirmed figure for your chosen resort.
TICKETS
When will my tickets arrive and what will they look like?
Your final departure information will be issued around 2 weeks before departure. Nearly all our tour operators now operate a ticketless system. This means that your tickets may just be an e-mailed reference number, however there are a few companies that still issue traditional paper tickets. Please call us to check if you wish.
Will I need a passport or visa?
This is your responsibility to arrange. Please check Government advice or ask our team.
ACCOMMODATION QUERIES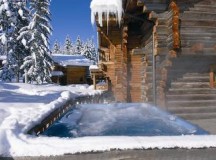 Do I need to take bed linen and towels?
In catered chalets bed linen is provided. Generally bath towels are included but you may need to take hand towels if you require them (please feel free to check with our team) . If your chalet has a hot tub a second bath towel may also come in useful. In nearly all hotels all towels are provided and usually changed once or twice a week.
Will the Chalet be cleaned?
Yes, in most cases the chalet will be cleaned daily although some chalets offer a less frequent cleaning service. Please check the Booking information available on each chalet page or ask one of the team.
Will the chalet have WiFi?
Almost all chalets now have WiFi. This advanced search of our database shows over 900 properties with WiFi. This is usually free, although some hotels may charge but this is increasingly rare.
Will my accommodation have a TV/DVD/CD player?
If a chalet has this kind of equipment then it is generally stated on the property page under 'Other Facilities'.
For more information on chalet dining you may find our Chalet Catering page useful.
INSURANCE
Will I need any extra holiday insurance when ski?
Operators make it a condition of travel that you and all of your party are fully insured. Please see our Insurance page for more advice and assistance.
FINANCIAL PROTECTION
Is my money safe?
Yes, absolutely! Chaletline are a member of the Travel Trust Association and as such are bound by their regulations. We can only sell you a holiday that has total protection.

Most of the holiday operators that we deal with are ATOL and ABTA protected, however we also deal with some smaller specialist companies not covered by these. In this situation Chaletline will buy an additional cover from the TTA ensuring that you always have 100% finacial protection at all times.
NOTE: The above protection policies only cover you against the unlikely event of your holiday operator's or Chaletline's insolvency. They do NOT cover you against a cancellation by you for any reason. You must ensure you have full 'Winter Sports' holiday insurance.
If you have any further questions not covered by the above, please Contact Us and we'll be happy to help.