SUPERB CATERED SKI CHALETS: TIGNESTignes
WEsay "Very reliable snow, superb skiing including the Grande Motte glacier. Well linked to Val d'Isere to form the combined Espace Killy area. Tignes is a convenient ski resort addressing its lack of alpine charm."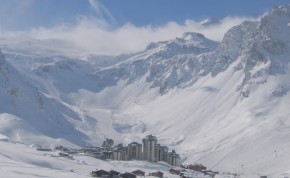 �Monica Dalmasso 4107-tignes-val-claret-hd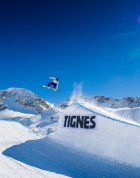 _DSC6475-Modifier-�andyparant.com2014
With more than 30 properties including self catering, chalet hotels and catered ski chalets, Tignes is a resort with accommodation to suit everyone. Whether you're looking for all inclusive or half board, we'll find you the perfect place to stay.
Tignes is a resort containing a handful of villages with easy access to slopes for all levels of skier. From off-piste adventures to expansive blue and red runs to nursery slopes, you'll find something to nurture or challenge your skiing skills. Ascend the Grande Motte glacier, which at 3,500m above sea level offers the greatest heights for skiing in this resort. With snow that lasts all year, the professional caretakers maintain excellent facilities.
Getting around
Transport between villages in the resort is free by shuttle bus so it's easy and convenient for visitors to get around. You'll find everything you need here and the apres-ski scene of the resort is growing in popularity and vibrancy. Dine in the high quality restaurants, relax over a coffee in the plentiful cafes or get merry in the buzzing bars. You can also step out of a Tignes catered chalet and ski over to Val d'Isere, the neighbouring resort, if you're looking for a change of scenery.
Privacy and relaxation
If you're looking for a truly relaxing experience with your meals and housekeeping taken care of, then you should choose from the resort's catered ski chalets. Tignes' catered accommodation is a private and flexible way to get even more than you could in a hotel. This makes it an ideal destination for groups and families who need flexibility and convenience from their holiday property. If you want home cooked food but you don't want to spend time in the kitchen, and if you want the informality and facilities of a house without the hassle of cleaning, then the best solution is a catered chalet in Tignes. Hot tubs are even available at some of the properties.
Get in touch or browse our properties to find your ideal ski holiday in Tignes. We have great prices on ski hotels and ski chalets in Tignes in 2021 & 2022.
RESORT highlights
The additions to Tignes for the 2020/21 season are focused on making it easier to navigate the ski area for skiers of all abilities and the necessary measures are in place for the safety of skiers. This will continue into 2022!
The old Marais chairlift will be replaced by a newer, faster model. This means faster access to the Aiguille Percée at 2723m, otherwise known as 'the eye of the needle', along with the popular runs down to Tignes Le Lac. A magic carpet will also be built on the Marais plateau, giving beginners easier access to the slopes

best FOR
Friendly resort villages
Wide-ranging terrain
All-year-round snow
World-renowned off-piste runs with ski lift access
Great accommodation options next to the slopes